Every few years, we witness a shift in the online video scene, and marketers must be aware of the developing digital world to stay on top. However, this year's data indicate that, far from hitting saturation, video marketing is actually growing in popularity – and delivering better outcomes for marketers than ever before.
Key Findings
91% of organizations utilize video as a marketing strategy, an all-time high since this data has been collected and a considerable increase over previous years.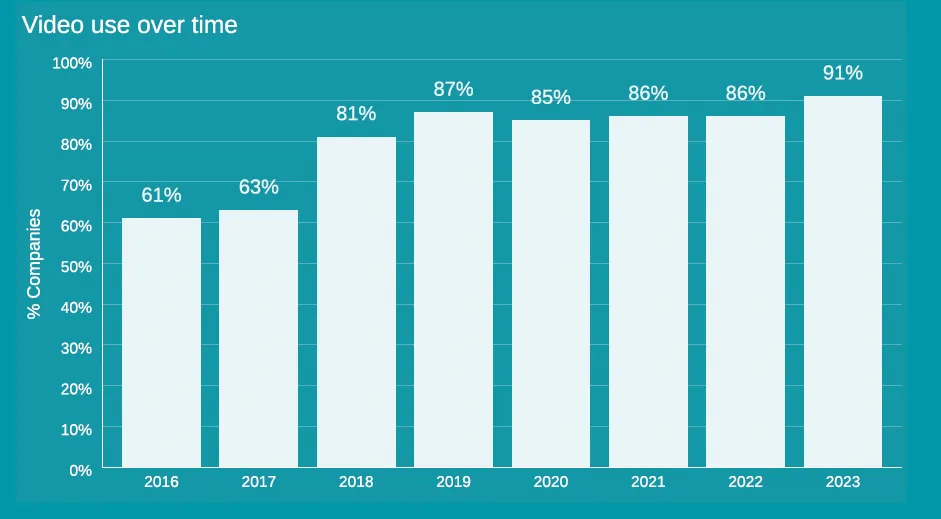 Another all-time high: 92% of video marketers said that video provides a favorable ROI. This may be due to a growing awareness of how to employ video, as well as how to track and analyze its impact.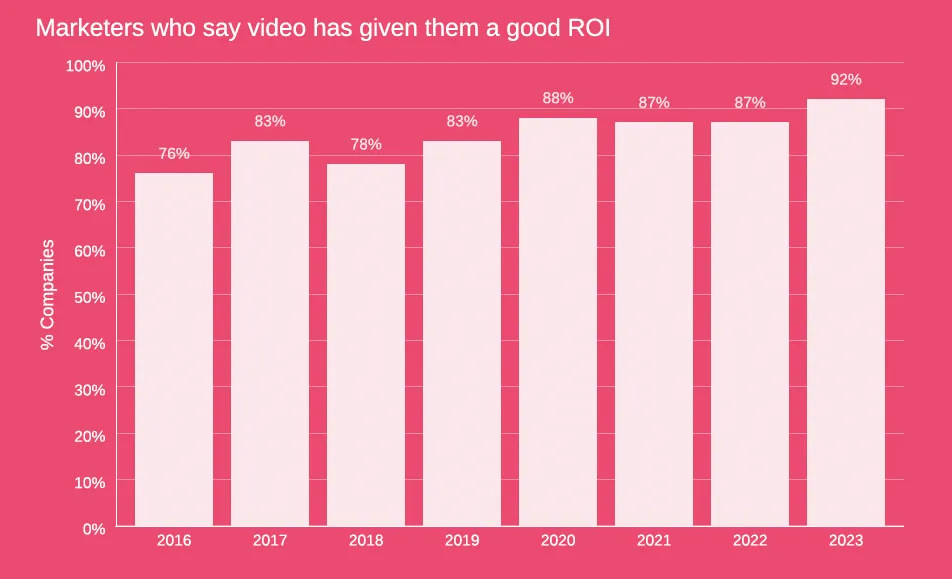 When we looked into the details of what marketers have accomplished with video, we discovered that more marketers than ever before have informed us that video has helped them create leads.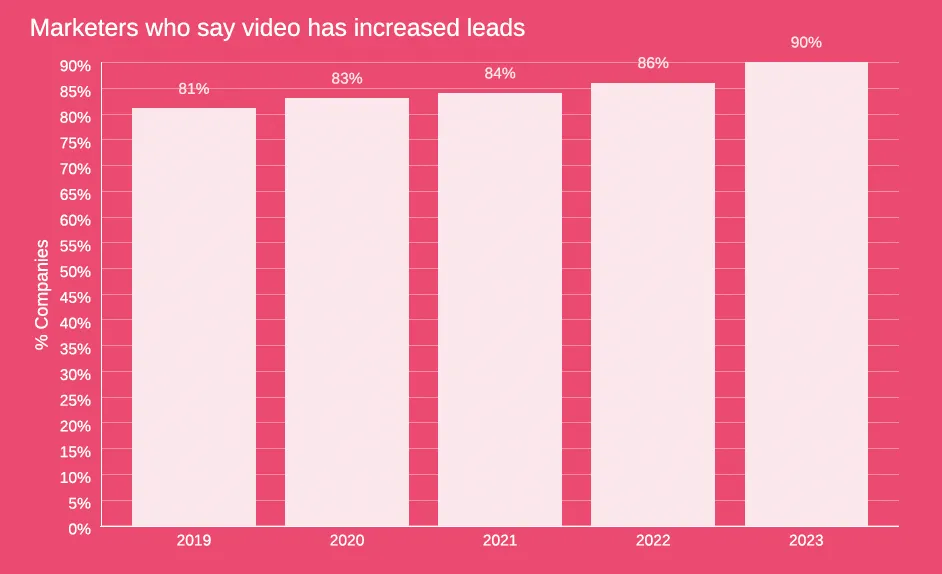 Another all-time high, 87% of marketers believe video really does have a significant, positive impact on sales.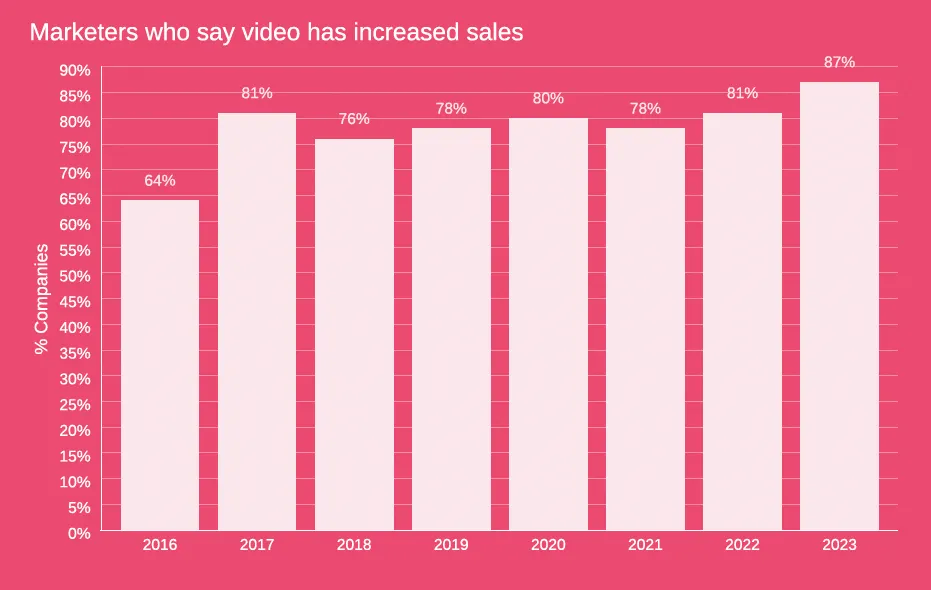 The amount of video views is still the most common statistic for marketers when measuring video marketing success, accounting for 63%.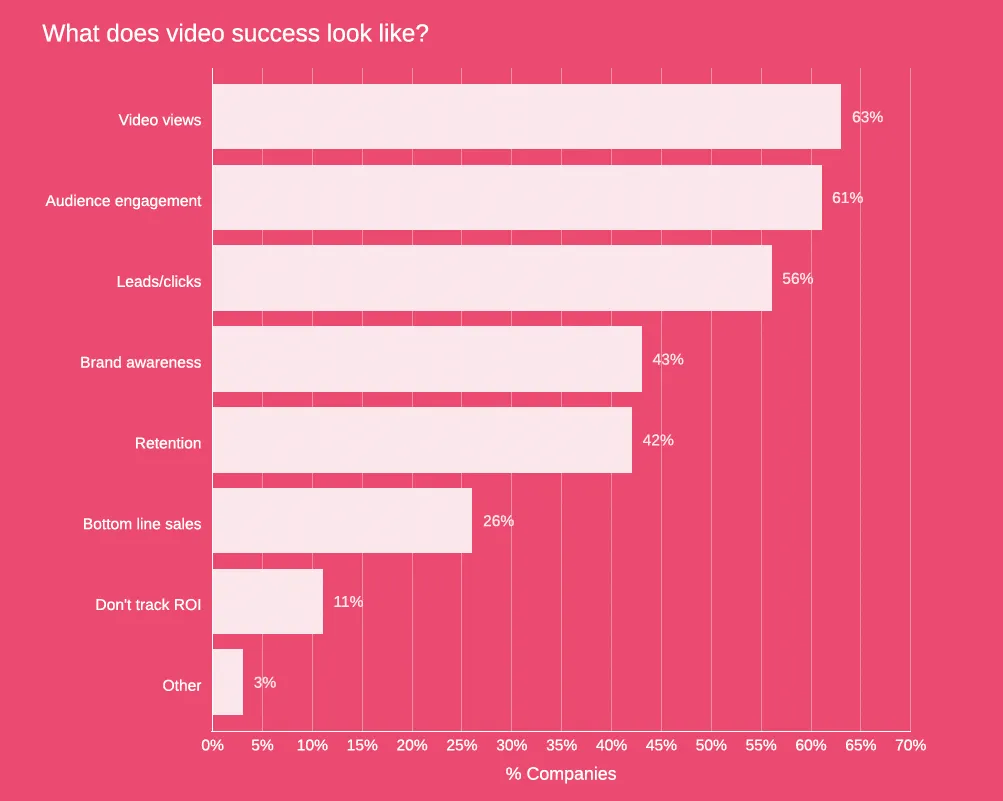 Looking Forward
To begin, 70% of marketers who do not already use video as a marketing technique said they intend to start doing so in 2023.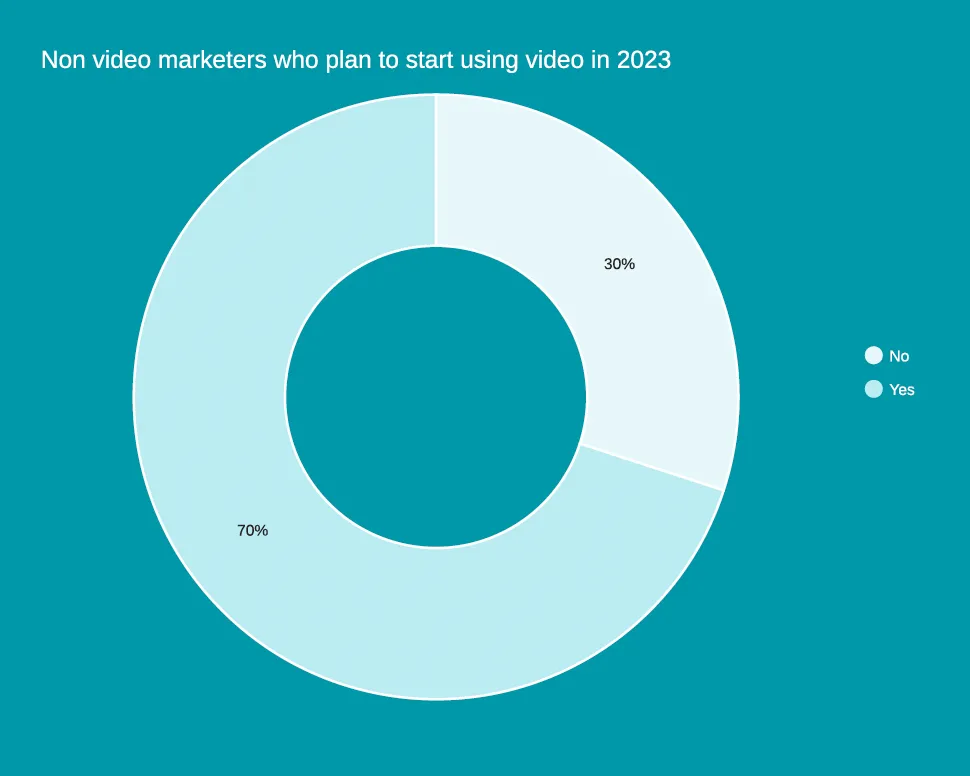 The ultimate upshot is, of course, that we can all expect increased noise and battle for audience attention in the coming year. However, while oversaturation is a concern, it is not insurmountable. It just raises the standard for content quality. Your videos must be well-planned and done flawlessly.
The Most Fascinating Video Marketing Opportunities in 2023
It's worth noting that audiences are still watching more videos. According to  research, the amount of online video seen every week, per person, has nearly doubled since 2018 – despite a drop in 2023
And where will they view it? Predictably, YouTube is the most popular platform, with 90% of video marketers using it.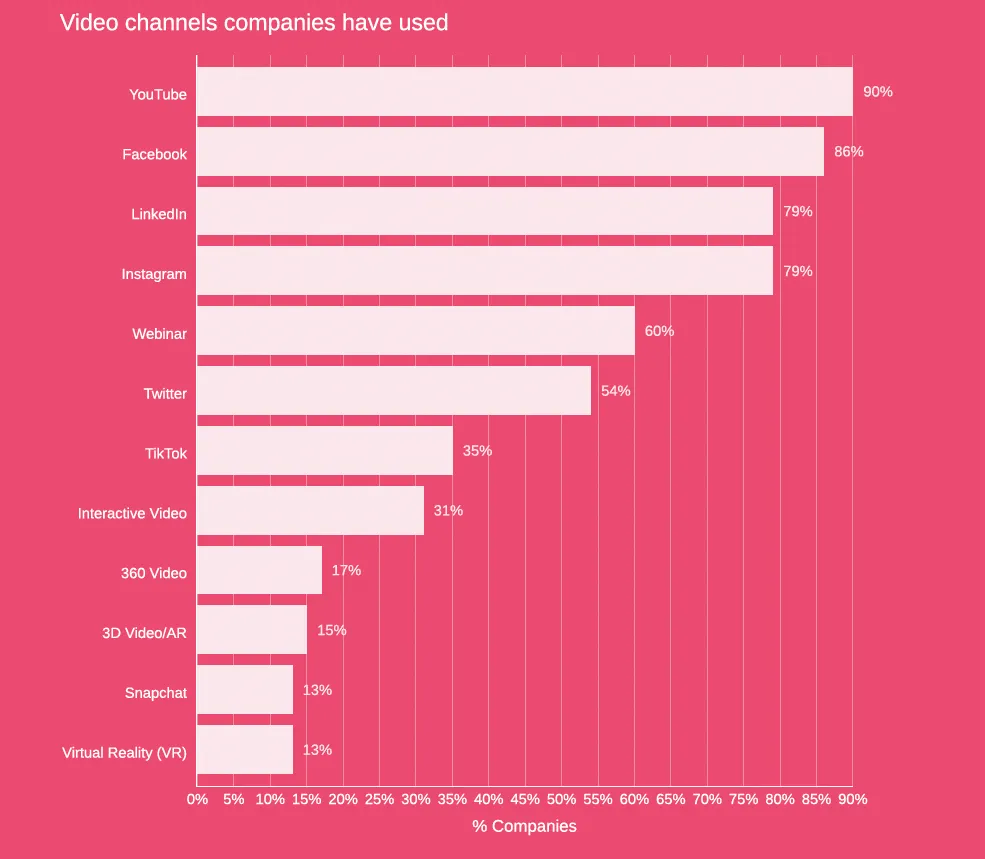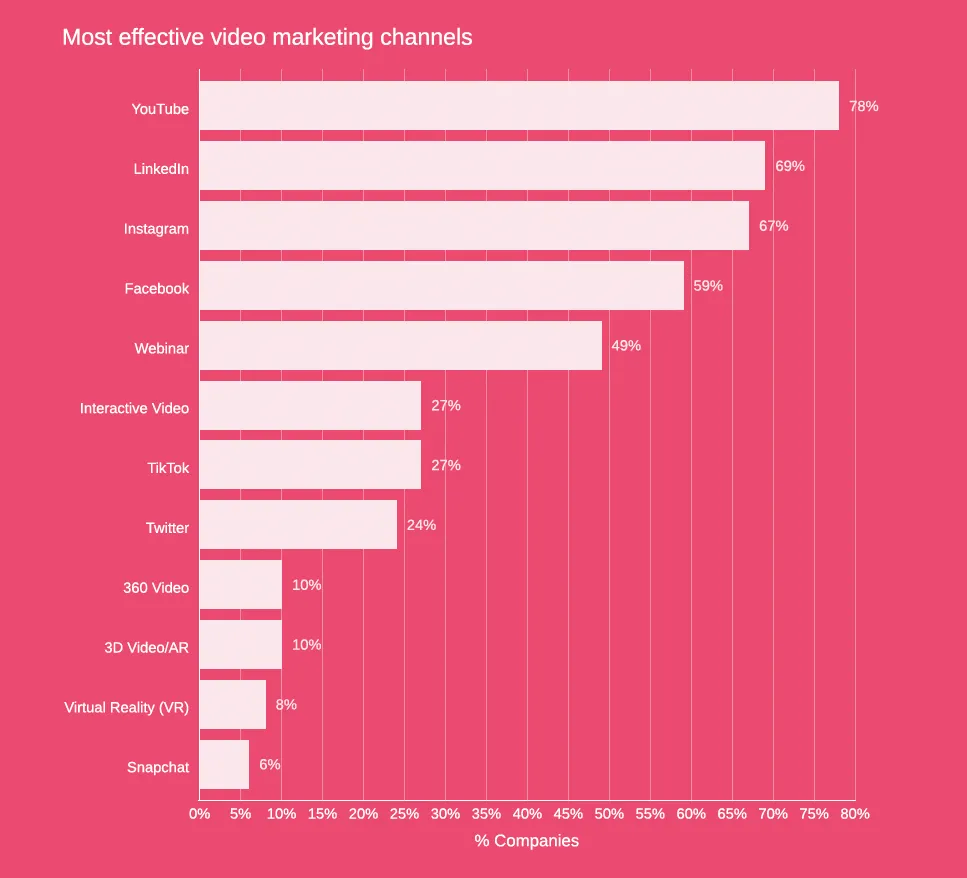 In terms of what the purposes of the created videos are, like a specific goal or what they were looking to achieve, and how they plan to use them, videos for social media are the winners.
Explainer videos have had enormous success. In addition to being the second most popular 'objective' of a marketing video, the vast majority of people (96%) report watching explainer videos to learn more about a product, with 89% being persuaded to buy.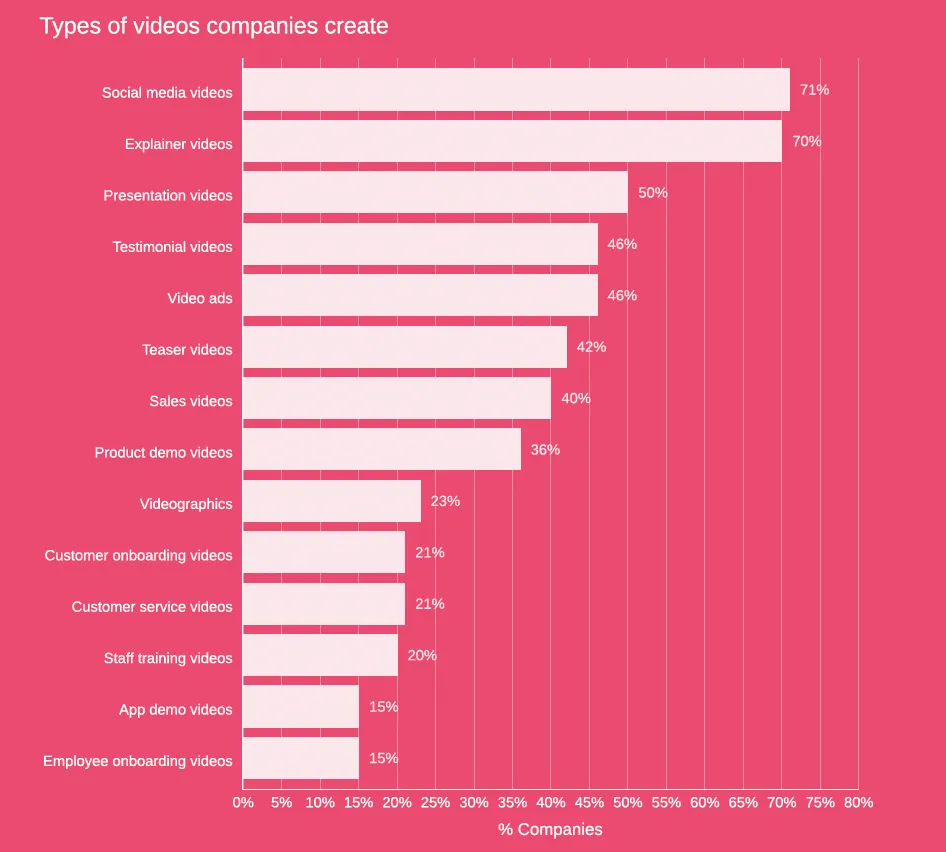 To summarize
The popularity of video as a marketing tool appears to be unstoppable.
More than nine out of ten individuals say they want to see more videos from businesses in 2023, which is a record high, making video an ideal tool for lead generation and brand recognition.
For audiences looking to explore and make purchases, video has quickly become a non-negotiable.